Verification skids construction
Custody Transfer Stations Verification skids construction
Verification skid target is existing metering station verification and elimination of all negative influence to existing measurement.
Report includes financial "Profit/Lost" protocol.
Verification skid can be used as a base for Open loop calibration laboratory.
Verification skid allows
Elimination:

Technology /piping/ influence
Ultrasonic Noise influence
Metering station meters shift
Technology is based on worldwide patented flow-straightener and classic calibration laboratory technology usage /see – Patents/.
Rental service of verification skid possible.
Metering Station Tuning Philosophy – Financial balance of gas transport system

Basic components
Verification skid based on verification run
Verification Lab metering system and controll system – All principles of Calibration Lab implemented
All components transportable on the Trucks
Accuracy very close to the calibration Lab
Ability to fix all problems of Existing metering station in the Field
Existing Metering Stations Verification
Transportable Verification Lab /simple version/– verification in the field: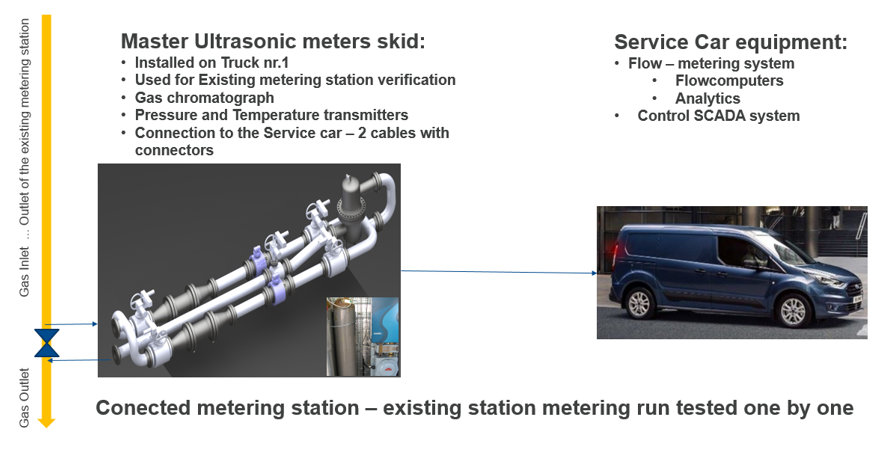 Transportable Verification Lab – verification in the field: